Domain Valuations
Domain Valuation Metrics
To understand the value of any premium domain name, it is important to look at the domain name keywords, industry served, current or projected traffic, search results and current trends in the marketplace. When our company appraises a domain name, these are all factors that we look at. We research these metrics using propriety software and internet tools that our developers at NameStore.com have built over the past 20 years.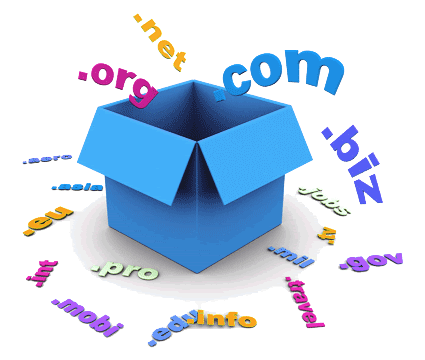 The value of quality domain names has been on the rise annually since .com domains were rolled out to the general public in the early 1990's. It has been said that premium domains have been one of the best performing internet investments ever available. Due to the overall growth of the internet, the availability of premium keyword domain names has become extremely limited.
Domain names have become their own asset category in the intellectual property and legal industries. Each year many high quality domain names sell for over $1 Million and thousands sell for six figure values and above. It has been said "Domains have and will continue to grow in value faster than any other commodity, ever seen before".
By starting a new business or rebranding an existing one, with a keyword strong domain name as your new brand, you will find immediate customer recognition, better ranking results in the search engines, potential type-in traffic and the best part – a new business that makes sense from day one.
How is a domain name considered a premium domain name?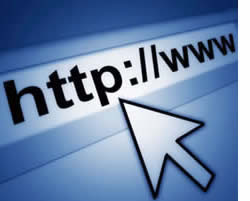 To separate the value of just any domain name to a high quality domain name, it is often compared to the real estate marketplace. If you are going to open a new retail business in your home town, you have many choices of locations. On the main street in town and you will pay more, in a high traffic mall and you will pay even more. The reason behind this is all based on potential traffic to your business. These are potential customers that either drive by, walk by or are other-wise visible to your business. Generally the more you pay for your location, the more traffic or potential customers you will be exposed to.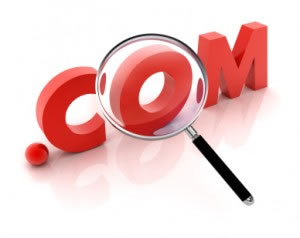 In the domains industry, it works much like the same – except instead of a brick and mortar location in your home town, you have a business that is a small part of a huge marketplace – the worldwide internet. To stand out in an enormous world like this, you have to control a niche or hedge against all the other companies in your industry online. When a potential customer searches or type's in their browser what they are looking to buy - or rent - or get repaired - or travel to – the keywords of the domain name will stand out and help them make the decision to visit your website.
A few examples of keyword domains at use
A company wants to start up or rebrand its website business to offer patio furniture and supplies. The market is huge – over $6.2 Billion in sales in the US alone last year. They see that the domain name as - PatioShop.com is available for purchase from our company. They know that there is over 64 Million exact references to these keywords as Patio Shop in a search. So this becomes what we call an exact match industry domain name and potential new brand for this company.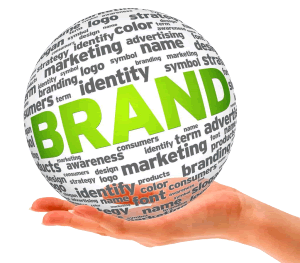 Another company wants to startup a new website to offer home design and plans to home builders and general contractors. Their potential market is enormous as millions of new homes are built every year and there is over 200 million references in a recent search on home plans. So they inquired about a great keyword domain name we own as BuilderPlans.com
Or there was the company that wanted to rebrand their work group of engineers and developers. After much research and planning they reached out to our company and found the domain name as TopTalent.com which we owned. They now have a great keyword domain name and brand to take their company to the next level of growth. These are just a few examples of the strength and demand for premium domain names.
As the internet matures and continues its dramatic worldwide growth, the importance of a great keyword or premium domain name, becomes even more important. With the advances of social media, online sales and worldwide internet user growth, the importance of the right domain name can make the difference of your website being a big success or just another failure.
A great domain name may be the next big brand...
We all know of many companies online that have sprouted up in the last 20 years that have very cool, but sometimes strange sounding names. One of the largest online retailers is named after the largest jungle in the world – a large computer company is named after a fruit – a large travel company is named after a boat - how many famous car models do you know that are named after animals (usually fast animals) like mustangs, impalas, cougars, barracudas, broncos and jaguars? In the branding industry – "it all starts with the name". If you are building, expanding or starting an online business – "it all starts with the domain name".
Cool, short and memorable domain names have been very popular for online branding. We have worked with many start-up and expanding businesses over the years. Our clients have purchased thousands of short and brand ready domain names from NameStore.com like Flicked.com – Proofed.com – Drizzly.com – Soundable.com – Slacked.com – Reconvert.com – Wolley.com - Seeded.com - Cynergic.com – Aimed.net - Roofed.com – Wisking.com – Bloomed.com – Drilling.net – Expanding.org - Pagination.com - Critically.com - Purposed.com - Latest.org – Looming.com – Sake.net - iDummy.com.
A visitor to your website might be worth their weight in gold...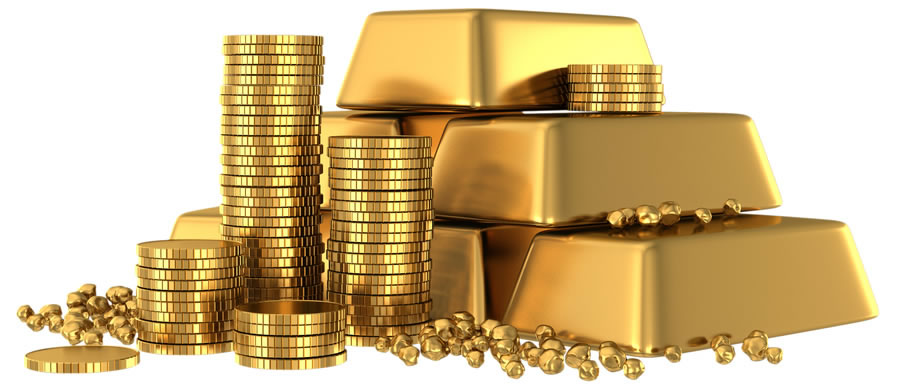 Every domain name that our company owns is at work every day in our online ad network. We have tens of thousands of premium domain names that together make up our online network at SourceMatch.com. These domain names and websites represent millions of visitors to our network. Together with our corporate partners, we offer advertising placements to companies around the globe. A single domain name might also generate tens of thousands of dollars in annual ad revenue, all prior to being developed or branded. This annual revenue stream can and will affect the values of any domain names. The traffic and how well those visitors convert to revenue, is a key metric in assigning values to any premium domain name.
Now how can one visitor to your website be worth their weight in gold (as they say)? Here is several examples of just that: A client of our company sells beachfront real estate in the Caribbean. This company had long been in business online and came to us several years ago to buy a prime keyword domain name that contained an exact match to the area they were selling property. Their plan was that this domain name would add keyword awareness to their company and bring in new visitors to their website. They rebranded with this new domain name and several weeks later a visitor came to their website and sent them an inquiry about a property they had for sale for 3 years. This visitor flew in the next day and bought the estate for $12.5 Million.
Another client that is an ad agency we work with, approached us to help their new client find a great domain name for their new product line of "high end" custom gemstones. We found the perfect keyword domain name in our inventory and they bought it immediately. Several months later, we get an email from the President of the company, that thanked us for the great domain name and explained their largest sale in the history of the company that came in a few days after their new website went live. She said they sold a package of high value gemstones to a customer that told her broker that they simply typed in the name in their browser and found this company. This one sale represented over $6 million in the first order and this same customer has placed a number of other orders since then.
Since the average weight of a human being is about 165 pounds (or 2640 ounces) and gold trades at about $1200 an ounce, one person or visitor to a website could be worth over $3.1 Million. In the examples above each of these new visitors to our clients websites, represented far more than their average weight in gold.
How valuable is a great domain name?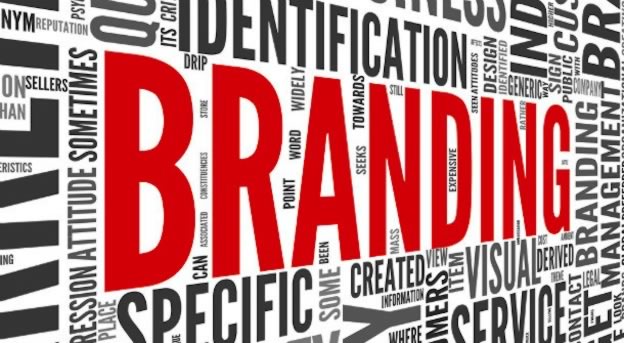 Our company - NameStore.com works as domain brokers and expert witnesses for law firms, accounting and finance companies, as well as brand, marketing and ad agencies. We appraise, buy and broker domain name transactions for clients around the world. It has been estimated that the premium domain name aftermarket annual sales are in excess of $1 Billion worldwide. To see how valuable premium domain names can be, these are closed sales on the higher side of the marketplace. These sales have been made public over the years:
Autos.com $2.2 Million - CreditCards.com $2.75 Million – MI.com $3.6 Million – Whisky.com $3.1 Million – Check.com $1 Million – Wallstreet.com $1 Million – Rock.com $1 Million - Express.com $1.8 Million - Candy.com $3 Million – Vodka.com $3 Million – Gambling.com $2.5 Million – Wine.com $3.3 Million – AltaVista.com $3.5 Million - Shop.com $3.5 Million – YP.com $3.85 Million – GiftCard.com $4 Million – Freeport.com $4 Million – iCloud.com $4.5 Million – Clothes.com $4.9 Million – Korea.com $5 Million – SEO.com $5 Million – Toys.com $5.1 Million – AsSeenOnTv.com $5.1 Million - Casino.com $5.5 Million – Slots.com $5.5 Million – Israel.com $5.88 Million – Beer.com $7 Million – Diamond.com $7.5 Million – Business.com $7.5 Million – FB.com - $8.5 Million – Porn.com $9.5 Million – Fund.com - $9.99 Million – Hotels.com $11 Million – Sex.com $13 Million – Insure.com $16 Million – PrivateJet.com $30.18 Million – VacationRentals.com $35 Million.