Domain Broker Services
Do you require a special domain name that is not listed for sale? Want to protect your brand? Need help finding the right domain name for your new project? Need a brand expert to help you find the perfect domain name for your needs? Want to appraise or value your domain name holdings? Ready to sell your domain name or complete portfolio? These are all projects that our group of Domain Brokers at NameStore.com work on every day for our clients.
For the past 20 years, our corporation has been a major buyer of premium keyword domain names to support our website network and to offer only the best domain names for sale to businesses around the globe. Our management team consists of experts from the ad industry, branding companies and the publishing industry. This experience taught us all one thing – "It all starts with the NAME".

The right domain name will improve all your marketing efforts and make it much easier for customers to find you. You also will more than likely use your new domain name and brand as your email addresses. The right domain name will offer a creditable identity for use in all your email correspondence. By starting with a keyword strong domain name as a brand, you will find immediate customer recognition, better ranking results in the search engines, potential type-in traffic and the best part – a new business that makes sense from day one.
The value of great domain names has risen over the years to become one of the best performing assets a company can own. As in real estate – domain names have served as a great investment and will continue to grow in vompanies arealue as the long tail of the internet continues its build-out. Thousands of new websites are started everyday around the globe and all need a great domain name to begin their businesses with. Since there is only a limited amount of keyword domain names available, the value has risen in many cases, by 10,000% or more over the past 25 years. We do not see this growth slowing down - and see the value of great domain names to continue to rise every year. Our brokers have managed the sale or purchases of thousands of transactions over the years.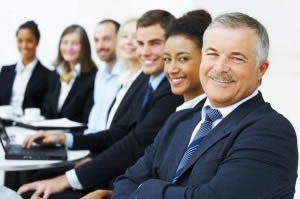 Please contact one of our Domain Brokers and they can help you acquire most any available or owned domain name that fits your needs and budget. We work with the largest domain name owners in the world and partner with several of the premium domain brokerage houses. Thus, at any one time, we can look through over 5 Million domain names to find the perfect domain name for most any requirement.
Our companies are Icann contracted and accredited domain name resellers. We maintain corporate partnerships with several of the largest registrars worldwide. Our group also offers a full service domain and hosting support team, available 24/7. Whether you own one domain name or 1000 domain names, we can manage it all in a highly professional manner. You may also contact our Domain Brokers direct at 800-439-6040.
For more information please use this form to contact one of our Domain Name Brokers: